Be on the lookout for these 2 tow trucks, a black Chevy with no markings and a white Dodge.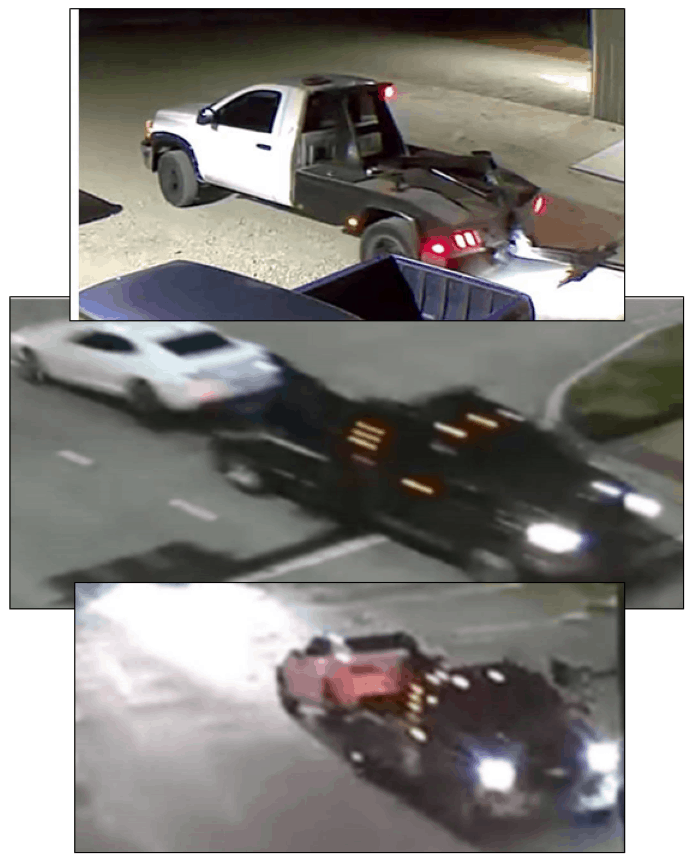 They are the suspect vehicles of 3 Camaro thefts from late September.
Mansfield Police Department recovered two Camaros and the Tarrant County Sheriff's Office recovered one Camaro all within a mile from one another.
The vehicles had the engine and transmission removed.
If you have information, please contact Lieutenant Harrell at 817-804-5709.