From a post by RF Patterson, January 24, 2023
Last week Robert Patterson Elementary School held its annual spelling bee contest. Winners from each homeroom competed for the top honors.
Congratulations to 1st Place Cohen Edwards, 2nd Place Liam Chimarys, and 3rd Place Addison Jarvis. (feature photo shows from left to right: Chimarys, Edwards, and Addison)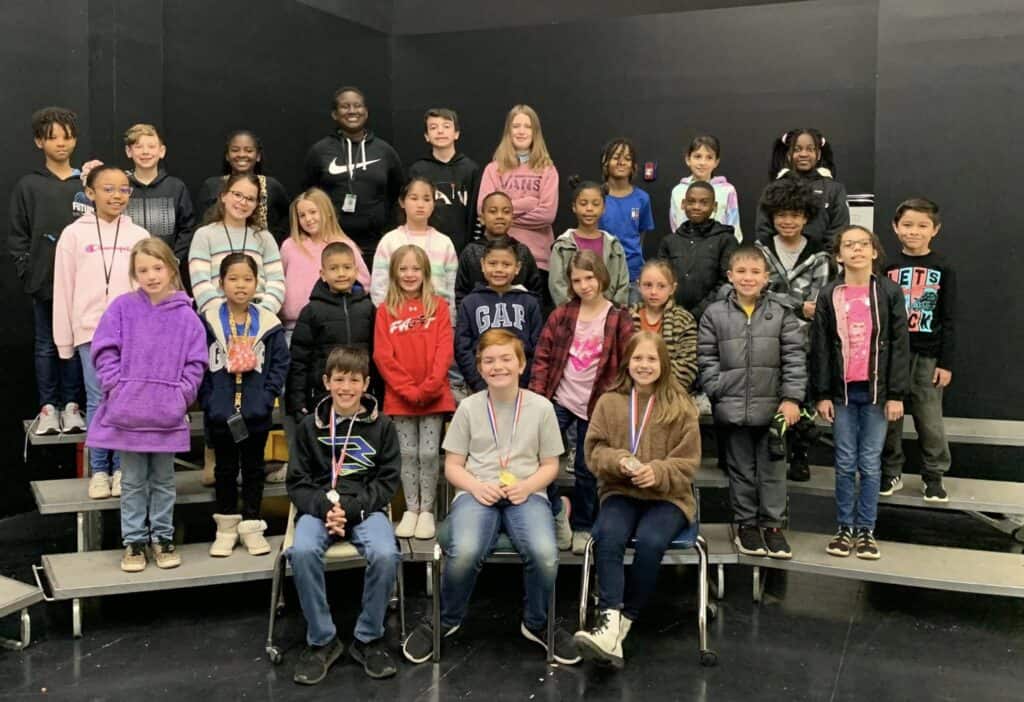 Also congratulation to all of the homeroom winners who competed in the school finals.