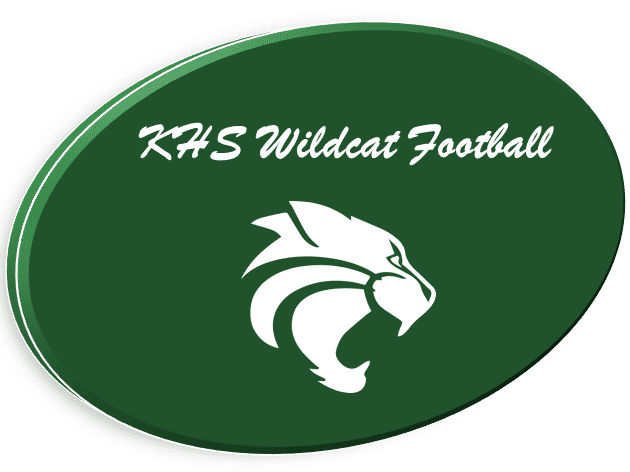 On paper, the Friday night game against the only other undefeated team in District 6/4A, the Benbrook Bobcats, had all the makings of a real season-ending cliffhanger with district title up for grabs. Nope.
A Wildcat feast on both sides of the ball ...
The offense rolled up 340 total yards while scoring 8 touchdowns (7 on the ground and 1 by air). The Wildcats punted once in the game.
The Wildcat defense stopped the Bobcats dead in their tracks, allowing a measly 97 total yards for the game. Benbrook had been averaging 274 yards rush and 81.9 by pass. There were 12 tackles behind the Benbrook line including 5 sacks, 2 fumbles recovered and two blocked punts not to mention all the hurries (11) and passes defense (6).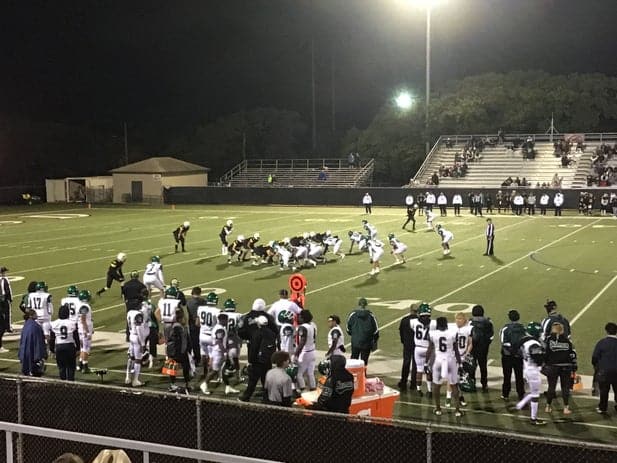 Game summary …
The wind was knocked out of Benbrook early. The Bobcats were forced to punt on their first possession after managing to gain the Benbrook 44.
On their second possession, Benbrook made it to the Kennedale 24 yard line (their deepest penetration of the game) before turning it over on a quarterback sack on a 4th and 5.
In the meantime, the Wildcats scored on their first 3 possessions with one of those a 53-yard carry by senior running back EJ Higgins.
Benbrook had to punt on their third possession of the game but seemed to have caught a break when they recovered a Kennedale fumble on their BB24. However, their moment to celebrate was quickly smothered when three plays later, the Bobcats fumbled back to the Wildcats on the KN46.
Benbrook then suffered what had to be a completely demoralizing play when Wildcat Higgins rumbled once again for a 54-yard touchdown and a 28-0 score. It was the first play from scrimmage after Kennedale recovered the fumble.
Benbrook ended the first half with another turnover on downs and two more punts. One of those punts was blocked by Kennedale and set up Kennedale's 5th touchdown of the half.
The Benbrook defense did force the Wildcats to punt once in the 2nd quarter when Kennedale was stopped on the BB45 yard line.
Halftime score 35-0 Kennedale …
The second half was a real nightmare for the Bobcats as the Kennedale defense totally ruled the line of scrimmage. Benbrook could not generate any positive yardage for all the losses, fumbles, and punts that were blocked or rushed.
In the last half of the game, Kennedale's offense started from the BB27, BB33, BB3, and the BB37.
Kennedale chose to end the game with repeated kneel-downs including a delay of game penalty to assist in running down the clock. When the whistle blew, the final score was 63-0.
Record shutouts in a single season …
Kennedale had yet another shutout win. The Wildcat football team has blanked 7 teams this season, which, according to all available information, is a Kennedale High School record.
Playoffs – Round One …
This is all good for Kennedale (9-1) as it enters the playoffs to face the 4th seed out of District Brownwood (4-6). The game will be played at Tiger Stadium, 1102 Stadium Dr, Glen Rose, TX 76034 this Friday evening with game time set for 7:30 pm. Tickets can be bought in advance. There are no cash sales at the gate. Follow this link to buy tickets – https://grisd.hometownticketing.com/embed/event/66…
More about Brownwood tomorrow.

Game Stars:
Braden Waters (SR) 2 punts blocked, 12 tackles (game high)
EJ Higgins (SR) 5 touchdowns, 30 points including 53 yard and 54 yd TD runs
Lance Pate (FR) 9 for 9 extra-points
Stats for the game – Kennedale:
QB Paul Donkor (SR) 4 for 6 passing for 58 yards, 1 TD; 4 for 12 yds rushing 1 TD
Rushing:
RB EJ Higgins (SR) 11 for 219 yards rushing, 5 TDs
RB Kenaj Washington (SR) 3 for 13 yards, 1 TD
RB Josh Bunnitt (SR) 2 for 9 yards, 1 TD
RB Jeremiah Clea (SO) 1 for 21 yards
Receiving:
R Jalen Webb (JR) 2 receptions for 38 yards
R Jerree Mills (SR) 1 reception for 15 yards
R Shane Hull (JR) 1 reception for 5 yards
Defense:
DB Braden Waters (SR) 12 tackles, 1 pass defense, 2 block punts.
LB RJ Pepper (SR) 11 tackles 3 for loss, 1 sack, 1 pass hurry.
LB Antoine Martin (SR) 8 tackles 2 for loss, 1 sack, 1 hurry, 1 caused fumble.
DT Chris Washington (SR) 8 tackles 3 for loss, 2 sacks, 2 hurries, 1 pass defense.
DE Poasa Utu (JR) 7 tackles 2 for loss, 1 sack, 4 pass hurries, 1 pass defense.
DB Tyler Choice (JR) 5 tackles and 1 fumble recovery.
DB Kameron Sallis (JR) 5 tackles, 1 pass defense.
DB Jacorey Jackson (JR) 4 tackles 1 for loss, 2 pass hurries.