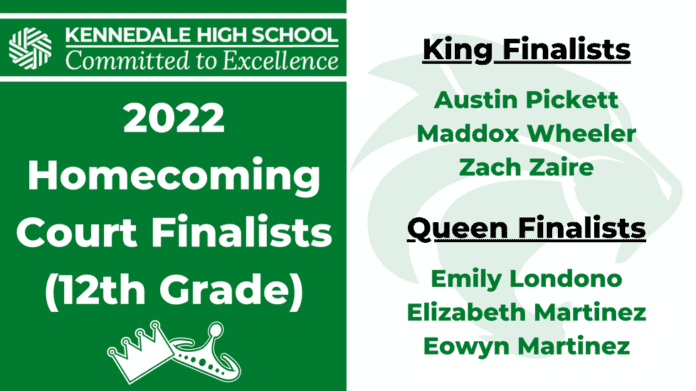 The KHS 2022 Homecoming Queen and King will be announced at the halftime ceremony on Friday, September 30, 2022, during the Castleberry vs Wildcats game].
Finalists for the KHS 2022 Homecoming Court have been announced and posted to the Kennedale High School Facebook page. Voting [by students] for the winners is now open until Wednesday, September 21, 2022.
Along with the senior finalists, the following are the finalists for grades 9, 10 and 11.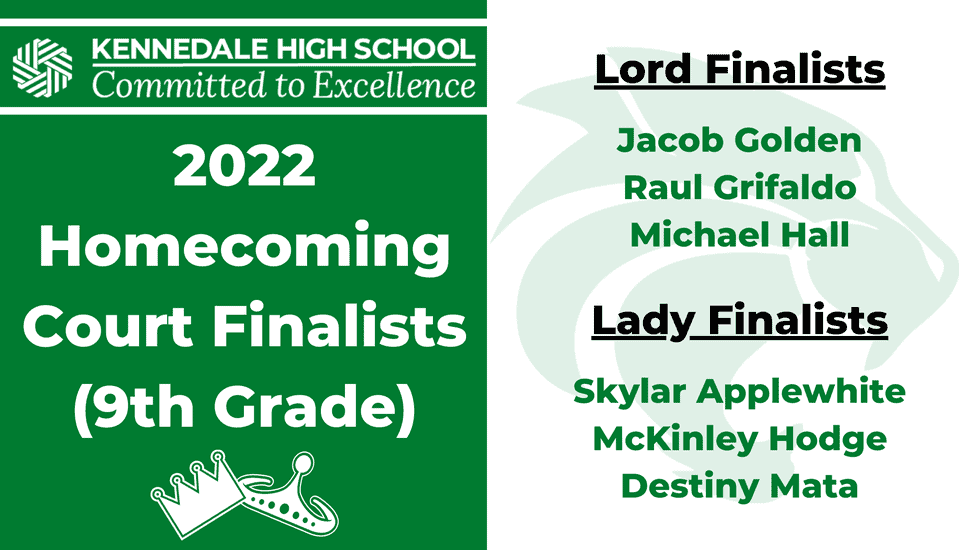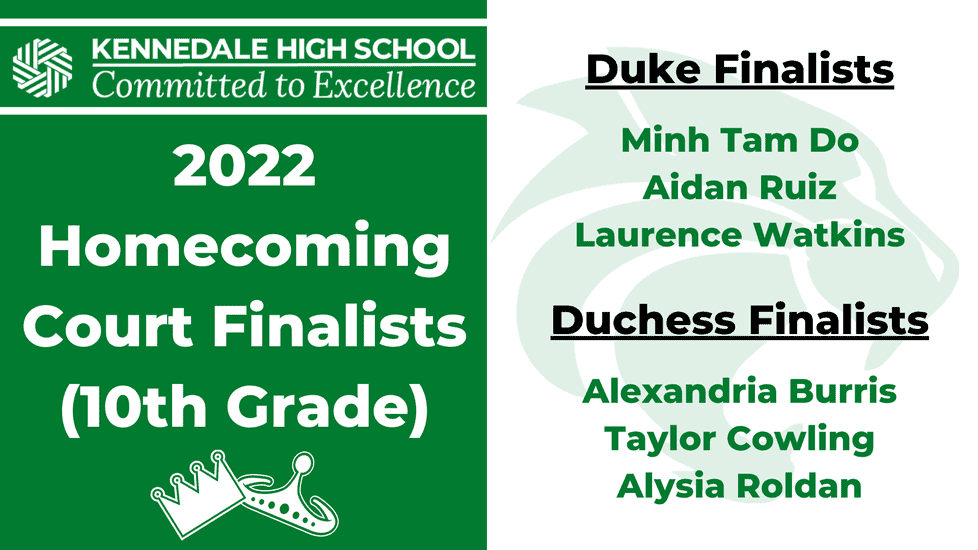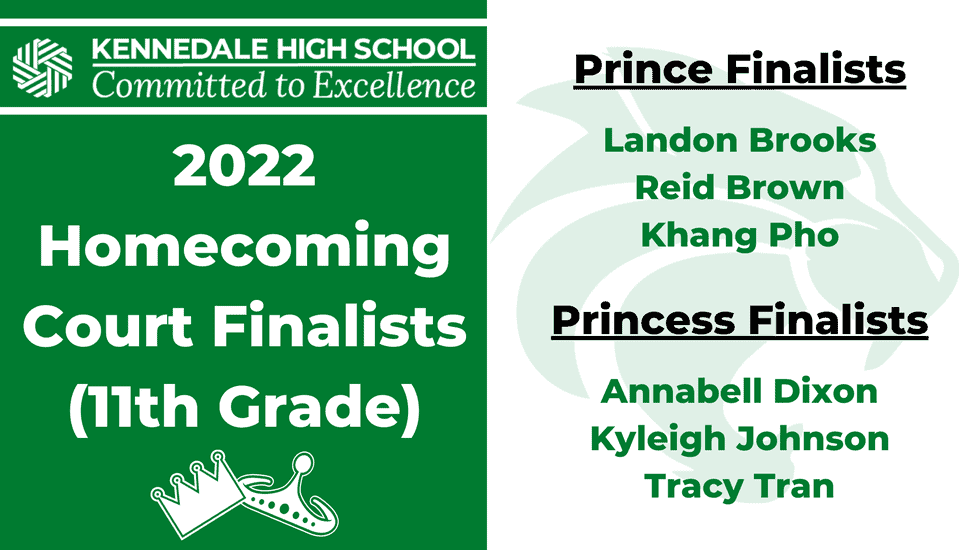 The KHS Football 2022 Schedule (Note: Eastern Hills game is a forfeit by EHHS and will not be played)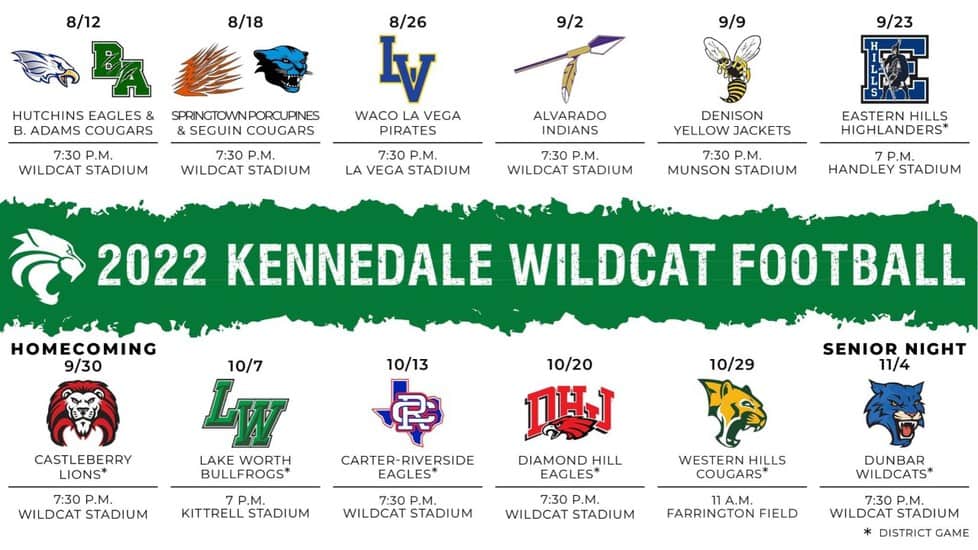 Thanks to KHS Principal Michael Cagle for providing this information …