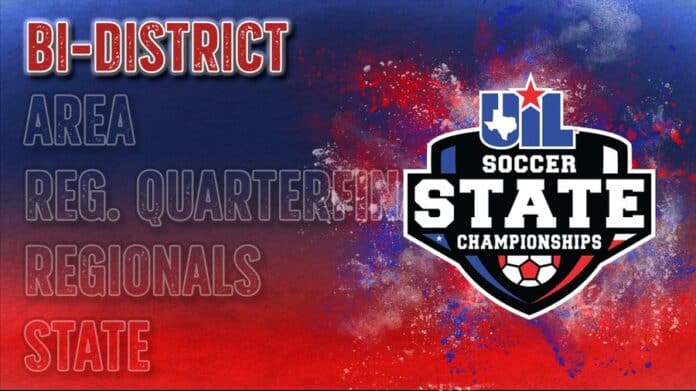 The Brownwood HS Lions soccer team, the No. 3 seed from District 5-4A, will take on the Kennedale HS Wildcats in a bi-district game set for 5:30 p.m. Thursday at the Waco ISD field. Playoff bracket for 4A Region 1-2.
Kennedale finished 11-4-4, 6-3 in District 6-4A this year and is the second seed in the bi-district match-up. The top three seeds from District 6-4A were #12 Life Waxahachie (19-3-2, 9-1), Alvarado (11-11-1, 7-3) along with Kennedale.
Brownwood finished the regular season 12-11-1 overall and 8-4. Other top finishers in District 5-4A included #9 Salado (17-2-3, 12-0) and #15 Stephenville (15-2-2, 10-2).
The Brownwood-Kennedale winner will advance to play the winner between Lake Worth (3-17-2, 3-7) and #4 Fort Worth Diamond Hill-Jarvis (23-1-1, 12-0) in the area round.
The ranking used in this article is by MaxPreps. Kennedale is not ranked in the top 30 in Class 4A.
Statewide Soccer Brackets 2023.

2022-23 Wildcat Team:
Jose Balderas (Sr), Adrian Gonzalez (Sr), Carlos Gonzalez (Sr), Austin Thiele (So), Nicholas Castro (Jr), Glen Gonzalez (So), Eduardo Mejia (Jr), Mohammed Ibrahim (Sr), Kai Aguilar (So), Lance Pate (So), Maddox Wheeler (Sr), Daniel Castor (Sr), Khang Pho (Jr), Benjamin Puga (So), Luis Ojeda (So), Silas Marvine (Jr), and Julius Perez (Sr).
Head Coach: Heath Wakeland