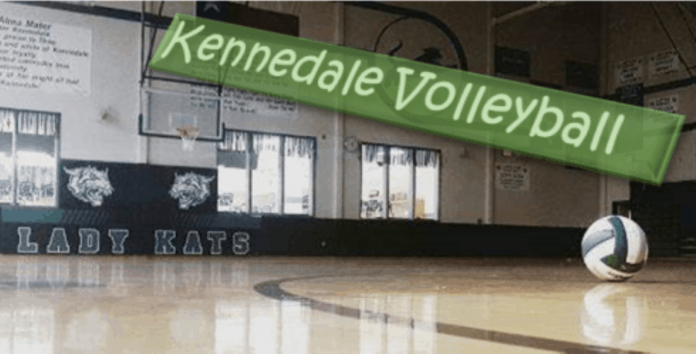 Updated & correction made in the article
The UIL State Volleyball Playoffs start today across Texas with the Kennedale Lady Kats playing tomorrow evening.
Assignments are not random in this round and are set up to favor top finishers in district play. First-place teams in each district will play the fourth-place team in another district. Sometimes there are upsets but don't wager on it. The more competitive matches come from the middle with the second seeds playing the third seeds as with Kennedale this week.
Local matches …
Local action includes the match-up of District 9/4A (think Fort Worth) and District 10/4A (think south Tarrant County & surrounding area which includes Kennedale). The following shows District 10/4A in order of finish in () followed by their District 9/4A opponent with dates, times, and places.
(1) Godley (30-6) vs (4) FW Dunbar (6-11) 6:30 pm Monday @ Fort Worth Wilkerson-Greines
(2) Alvarado HS (21-16) vs (3) FW Carter-Riverside, 7 pm Monday @ Kennedale High Schoo.l
(3) Kennedale HS (17-17) vs 2 FW YWLA (15-6), 6 pm Tuesday @ Burleson Centennial HS (Approximately 23 mins from KHS)
(4) Ferris HS (10-19) vs 1 Benbrook (24-12) vs Ferris (10-19) 7 pm Tuesday @ Arlington Bowie HS.
Kennedale and YMLA have not played each other this season but they have had a few common opponents. Kennedale split with Alvarado 1-1 while YMLA lost 3 matches against Alvarado. Both teams have beaten Carter-Riverside. And, Kennedale went 1-2 against Benbrook while YWLA was 0-2.
This will be the 16th straight year for the Lady Kats to make the UIL playoffs. See brackets for Regions 4A 1&2
Young team learned the hard way this season …
This is a young team for Kennedale High School with 2 seniors on the roster Alexandra Youngblood and True Johnson. The bulk of the team are juniors, 7 in all, Jenny Phan, Kaelin Rubin, Sheba Serwanga, Haven Verrett, Kylie Elmore, Nyah Bumpas, and Kristine Ramos. The remaining spots are claimed by sophomores Kenzie Jackson and Anuva Pradhan, along with freshmen Alayah Wilson, Skylar Applewhite, and Lexi Zamora.
In comparison, last year's team had 11 seniors. That KHS team finished 32-7-1 and swept the district. (Note: The 2021 team was one of the rare exceptions for a #1 seed when after they were booted unceremoniously from the playoffs in first-round action). But with that many seniors on varsity, it meant few younger players with top-level experience. Only three from last year's varsity, Youngblood, Johnson, and Jackson are on the current Kats roster. This lack of varsity playing time did contribute to Kennedale's slow start this season and the major turnaround later.
The Lady Kats are still learning and gaining in the game of hard knocks. They may yet surprise some in the playoffs.
Correction information – original article reported wrong information on won-loss records versus Alvarado