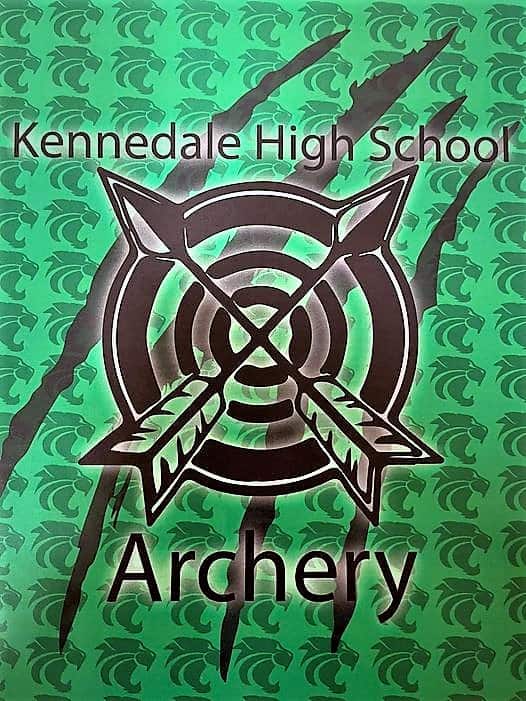 The Texas State Archery Tournament is set for May 22-23, 2023 at the Bell County Expo Center in Belton Texas with 69 teams from across Texas making the cut. Kennedale High School, which has become a mainstay at the annual tournament, will be sending both of the school's teams.

KHS Team One is presently seeded #8 out of 69, while Team Two is #36. Each team has the chance to improve its rankings from scores in tournaments between now and then.
School records fall in recent Burleson tournament …
The Wildcats set a new team score of 3310 at a recent tournament in Burleson. This is the first time in program history the team has scored 3300 or better.
At the same meet, two freshmen set individual school records.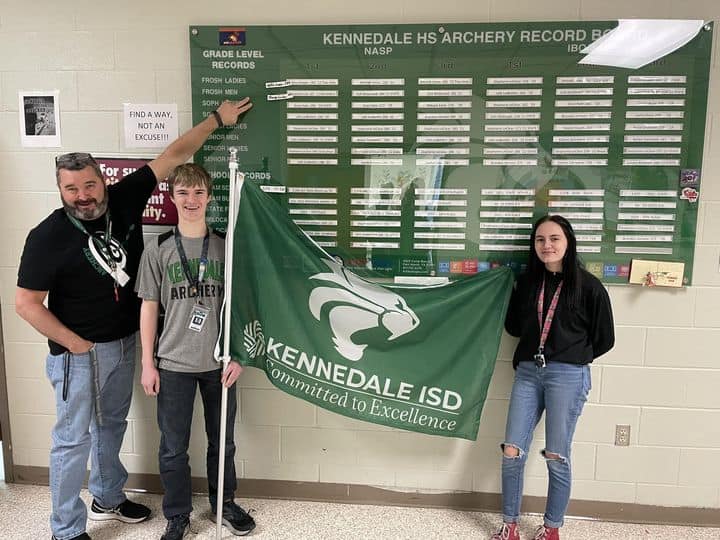 The new Freshmen Men's Record Holder is JACOB GOLDEN who shot 287 with 21 bullseyes to surpass the old record of 286 shot by Colt McDonald in 2021.
The new Freshmen Ladies Record holder for KHS is MARIE JONES who shot 284 with 19 bullseyes. She beat the old record of 283 held by Kiley Cooper set in 2022.
Top KHS performers at Burleson were:
Jacob Golden– 287 21 bullseyes (Personal Record PR)
Stevie Cerda – 286 19 bullseyes (PR)
Marie Jones – 284 20 bullseyes (PR)
Megan Tidwell – 281 14 bullseyes (PR)
There were 150 bullseyes, making it the 2nd highest team total for Bullseyes for the program.
The KHS Archery Team will be in action next at the Garrett Hull Memorial Scholarship Tournament on Feb. 24-25 at Kennedale Junior High School.