News from Wildcat Band, KHS Outdoor Ed program, Kennedale Basketball and the forecast of a hot housing market for the DFW area …
ITEM – From the category "Yes, there is a day for almost everything" … Today, January 19, 2021, is National Hugging Day. It is also National Squirrel Appreciation Day. No, these are not federal holidays. And, please do not get the two confused. Most squirrels do not like being hugged. If you are so inclined here is a link.
ITEM – In from the KHS Wildcat Band … Congratulations goes out today to Two KHS Band Members that were selected to the ATSSB Texas All-State Band this past weekend. Please Congratulate these two Seniors: Jaelen Howe and Dylan Mowrer!
ITEM – In from KHS Outdoor Education Facebook … Carson Yingling, welcome to our Wall Of Fame! Your 281 during the Two-Step was the 11th time a KHS archer has surpassed the 280 mark during an official NASP tournament! KHS Outdoor Education Facebook
ITEM – In from KHS Outdoor Education Facebook … Kennedale Archery competed in the first two tournaments of the year this past week securing a 4th place overall finish in the Texas Two-Step, a tournament co-hosted by Kennedale and Arlington. Read more at Kennedale News.
ITEM – This in from Kennedale Lady Kat bball@khsladykatsbb … Kennedale beat Weatherford last night 64-41 and my youngsters showed out with sophomore, Reagan Jackson having 25; freshman Jayla Allen Jackson with 19 and Sophomore Peyton Landry with 12!!
Both the Wildcats and the Lady Kats are scheduled to play Dallas Oak Clift Faith Family this Friday night, January 22. Wildcats have not played in almost two weeks due to quarantine will play at 8 pm. The Lady Kats will play at 6 p.m.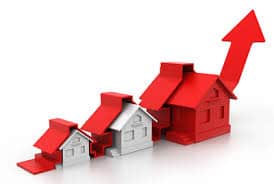 ITEM – While Austin leads the nation as the hottest housing market. The Dallas-Fort Worth housing market is 6th in the nation. Actually, Texas has 3 of the top 12 in the nation with Houston comes in 12th. DFW comes in behind Austin, Phoenix, Nashville, Tampa, and Denver. Expected the growth to continue in this area. Reasons given for the projected growth in these areas include an improved economic outlook bolstered by progress on coronavirus vaccines and strong demand generated by first-time, millennial homebuyers. Also, include in a factor is a sunny climate as in the sunbelt. Expensive coastal metros such as New York, San Francisco, and Los Angeles are expected to underperform. Source: www.bizjournals.com.