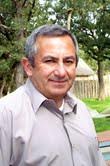 I am Dr. Mike Walker and I am running for KISD School Board Place 3.  I am a 35 year resident of Kennedale.  I have served on number of KISD committees and boards including KISD's Facility Planning Committee and Career & Technology Education Advisory Board.  I am a past president of KISD's Athletic Booster Club and a founding sponsor of KISD's Educational Foundation.
I previously served on the KISD's School Board from 2004 to 2013. From 2005 to 2013 I was Board President. I also served on Kennedale's Planning and Zoning Commission from 2013 to 2014 and on City Council from 2014 to 2017. I am currently serving on Oklahoma Christian University's Board of Trustees and the Board of Directors of the Kennedale Chamber of Commerce.
I am a licensed psychologist with additional graduate degrees in law and business administration. In addition to my work in a medical rehabilitation clinic, I have served as a consulting psychologist to area police and fire departments and child care facilities. My wife, Barbara, and I have two adult children that attended KISD and two grandchildren that currently attend KISD.
I believe that I bring needed experience to KISD's School Board. I am the only school board candidate with experience on a public governing body, i.e. school board, city council, etc. During my prior service on the School Board we raised teachers' salaries, increased teacher retention, over double our facilities and raised academic test scores.
If elected my priorities include:
Increase teacher and campus administrator's pay to a competitive level,
Plan for additional growth, especially with regard to the primary and elementary aged children,
Improve academic achievement,
Improve the relationship between the City of Kennedale and KISD,
Lobby the City to limit apartments,
Work toward again having a unified School Board,
Ensure the School Board follows the letter and spirit of its governing laws,
Improved Board oversight of Superintendent, and
Improve the communication (and transparency) between the Board, Superintendent and the public.
"Proven Leadership for a Better Tomorrow!"
For more information go to my Facebook page: Dr. Mike Walker for KISD School Board Place 3