Photo Staci Otts
Small difference but will it be enough?
What is in the numbers 8.9 and 10.6? These represent the average points per game allowed this season for Kennedale (8-3) and Celina (10-1). In other words, this game will be controlled much by defensive play.
The other numbers, and the ones that put Celina in the driver's seat, are 33.9 and 49.2. This is the average point scored per game by Kennedale and Celina.
If you are a betting person, you would have to bet against the Wildcats. However, this is the playoffs, lose and go home. There is no next week. This alone has the purpose of honing attention and bringing some outstanding play.
This does put a lot of pressure on the offensive line. The Kennedale defense has come through this season time after time. They are deadly in short-yardage and short-field situations. Many a team has turned over the ball within a breath of the goal line this year.
More about the Celina Bobcats …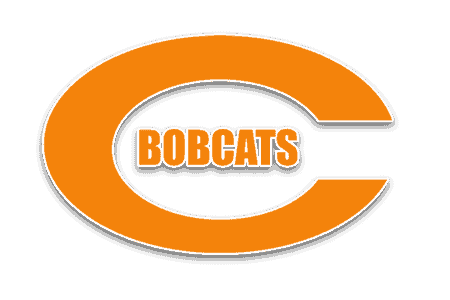 Celina is a winning program with 8 state championships tacked on the wall back home but the last came in 2007. They may have felt that they were on the verge of getting another after they finished 12-2 last year and made the state quarterfinals. And, they were returning many of their players from that team. One bump was put in their way this year when they were moved from 4A DII to 4A DI.
Kennedale and Celina have played one another but that was back in 2008 when they were both in Class 3A. That game like this one was also in the UIL Area round of the state playoffs. The Bobcats won that one.
Bobcats under-tested this year …
Celina's first three opponents in pre-district play manage to win only 8 games between them. The Bobcats played in District 7/4A which was much like Kennedale's District 6/4A with one or two solid teams and then a drop-off. This year Celina has played 6 teams with losing records. Celina has no control over that and it doesn't take away from its overall potential. (Note: Kennedale played 5 teams with losing records.)
Celina's lone loss came against undefeated Anna (11-0) 28-25. That does make a statement and that is a big takeaway for Kennedale.
As already pointed out, Celina scores and scores a lot. The Bobcats have outscored its opponents this year by 542 to 117 points. In comparison, the Wildcats have outscored its opponents – 373 to 97.
Celina's record by games won/lost this year …
District 7/4A – listed by finish, record, and score vs Celina
#1 Celina (10-1, 6-0), #2 Dallas Carter (9-2, 5-1) 55-13, #3 Wilmer-Hutchins (5-6, 5-1) 37-17 #4 Panther Creek (3-8, 3-3) 53-0, #5 Pinkston (6-4, 3-3) 38-7, #6 Carrollton Ranchview (2-8, 1-5) 56-0 #7 North Dallas (2-8, 0-6) 73-0.
Non-district wins – Paris (2-8, 1-4) 45-14, Bishop Lynch (2-8, 0-4) 65-3 and Legacy Schools of Sport Sciences (4-7, 3-0) 60-22
Non-District Loss – Anna (11-0, 5-0) 28-25
Play-off: Bi-District Win 35-13 Nevada Community (6-5) 4th seed out of District 8/4A.
Celina offers a balanced attack as in the Community game, QB Noah Bentley passed for 193 yards while top runner Gabe Guyton (Sr) rushed for 180 yards and 3 TDs. (Note: Celina likes to keep its stats close so there is not much posted in public on individual performances.)
Top players for the Wildcats this season (in no certain order)
Cameron Lyles (Sr) – 1094 total yards, 17 TDs
Damari Harrell-Jones (Sr) – 484 yards, 8 TDs
Jermaine Clea (Jr) – 413 yards, 6 TDs
Jackson Hammonds (So) – 236 yards, 5 TDs QB rating 96.7
Jaylen Webb (Sr) – 209 yards, 4 TDs, 45 tackles, 1 interception
Poasa Utu (Sr) – 75 tackles, 27 for loss, 5 sacks, 2 interceptions, 2 fumble recoveries, 1 punt blk, 4 TDs
Issiah Morris (Jr) – 42 tackles, 18 for loss, 1 sack
Jacorey Jackson JR (Sr) 55 tackles, 8 for loss, 2 caused fumbles, 1 sack, 1 TD
Tyler Greenfield (So) 57 tackles, 11 for loss, 1 fumble recovery, caused 2, 3 safeties
Zack Conner (Sr) 36 tackles, 12 for loss, 5 sacks, 3 fumble recoveries, 1 blk punt, 1 TD
D Cooper (Jr) 35 tackles, 10 for loss, 2 sacks
Shane Hull (Sr) 36 tackles, 7 for loss, 11 hurries
Kameron Sallis (Sr) 36 tackles, 5 for loss, 2 interceptions, 2 TDs
Lance Pate (So) 41 kicking points, 35/37 PAT, 2/2 field goals
GAME INFORMATION:
Friday, November 18 at 7:30 pm
HEB Pennington Field, 1501 Central Dr, Bedford, TX 76022