photo by Staci Otts
Kennedale made sure they would not have to face Stephenville (8-2) with the Friday night win over Dunbar. That fate now falls to Dunbar to face the current 4A state champions ranked #8 in Class 4A DI by Dave Campbells Texas Football.
However, Kennedale does have to face the one team that dominated the Wildcats this year, the Pirates of La Vega. The Pirates won 37-7 in the season opener, 10 games ago.
The Kennedale players are not the same but neither are the Pirates. In one sense this is just the beginning of a new season, past records mean nothing. There has been a season's worth of learning and experience gained.
Who would have learned the most this season? The Kennedale coach staff is betting on their players.
Backstory on La Vega and District 5/4A
La Vega is 5-5 overall and 2-2 in district play. That doesn't seem to be that good but the Pirates play in one the more if not the most unusual district in Texas. The five-team district is common but what puts it in the rarest of categories is the fact that District 5/4A is home to not just one but two current reigning state champions. Stephenville won the 2021 Class 4A Dl title with a 16-0 record. China Springs won the 2021 4A Dll crown also with a 16-0 record. China Springs moved up this year with the new UIL re-alignment announced this past January.
China Springs (9-1, 4-0) swept the district with wins over Alvarado 59-17, La Vega 42-7, Stephenville 38-36, and Life Waxahachie 48-7. Their single misstep came in a non-district contest with Parish Episcopal of Dallas (9-1, 4-0) losing 24-16 in the 5th game of the season.
More on La Vega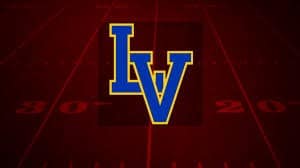 Wins … The Pirates recorded 5 wins this season with three in non-district play beginning with the Kennedale 37-7, followed by 4A DII Dallas Roosevelt (0-10) 50-0 and 3A DI Yoakum (4-6) 42-15. In district play, La Vega defeated Life Waxahachie (5-5, 0-4) 50-7, and Alvarado (5-5, 2-2) 27-14. (Note: Alvarado was the team that tagged Stephenville with their second loss of the season by a single point, 50-49).
Losses … Three of La Vega's losses came in non-district to 4A DII Waco Connally (8-2) 35-34, 5A DII Midlothian Heritage (9-1) 41-14, 3A DI Lorena (7-3) 14-6. The other two losses came in district play to China Springs (9-1) 42-7 and Stephenville (8-2) 42-28.
Common opponent … Kennedale and La Vega shared only one opponent, the Alvarado Indians (5-5, 2-2). Waco La Vega won 27-14 in Week 9 and Kennedale won 27-12 in Week 2.
History … Until this year Kennedale and Waco La Vega have never played each other in regular season play. The teams have scrimmaged each other in preseason action.
Rankings
A week ago, Texas High School Football has La Vega ranked #17 and Kennedale #21 in Class 4A DI. TXHSFB has La Vega favored to win by 6.
Other Stats and facts
La Vega has scored 292 points and allowed 216 while Kennedale has scored 363 points and allowed 91 points.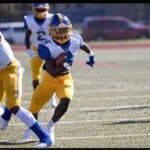 La Vega's reputation is one that likes to play "smashmouth football" or a run-it-down-your-throat type of offense. This year was projected to mix it up with a bit more passing. (There are not any current team stats available for this year). The Pirates have had a successful program, winning state titles in 2015 and 2018, and since 2015 have compiled a 93-19 record (.830).
Last year their feature back Bryson Roland had 1,539 yards for 21 yards as a freshman. Against Kennedale this year he rushed for 237 yards on 21 carries and 4 TDs.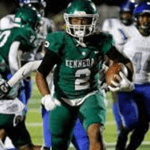 Kennedale with the Wing-T formation is a running team. Just like Pirates, opponents know what they are going to face, nothing fancy, just straight-up old fashion football mixed with occasional passing.
This year the Cats passed for 353 yards and rushed for 1,953.
Kennedale's offense is led by Cameron Lyles (Sr) with 937 yards and 17 touchdowns but Damari Harrell-Jones (Sr) and Jeremiah Clea s(Jr) share carries with 421 yards and 407 yards respectively.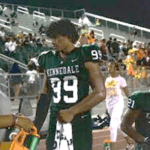 But playing big for Kennedale is the Wildcat defense which has recorded 4 straight shutouts and five for the season. It also has limited scoring for the season to a 9.1 point avg per game with 110 tackles for loss, 17 sacks, 6 fumbles returned for TDs, 3 interceptions returned for TDs, 3 block punts, and 3 blocked field goals.
Poasa Utu (Sr) leads the defense in tackles, tackles for loss, and, along with Zechariah Conner (Sr), lead the team in sacks. Utu has also added 4 TDs this season to Kennedale's total.
Kennedale like La Vega has a similarly successful record. Since 2014, the Cats have won 92 games while losing 21 (.814). This includes a streak of 10 straight district titles plus a district win record of 60 straight games. In 2017, the Cats lost in the state finals to Carthage, in 2016 the Cats finished in the state semifinals and reached the regionals in 2015 and 2014. The Wildcats were 10-2 last season.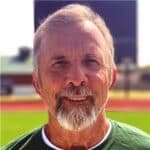 Notable: Richard Barrett has been the Athletic Director/Head Coach of the Kennedale Wildcats for 22 years. He is 6th on the list of active coaches with the most playoff appearances (14th overall with all coaches retired and active in the history of Texas high school coaching).