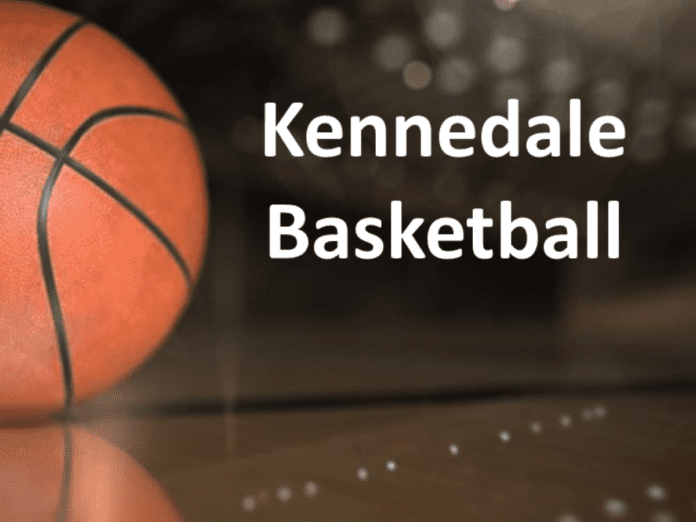 With high hopes last week, the Kennedale Wildcats (19-5, 2-0) hosted the Krum Bobcats (11-8, 0-0). The Wildcats instead were overpowered by the hot hands of the Bobcats and lost 82-71. Even though Wildcat Pablo Agosto-Vega hit a three-pointer to start off the game, it was never a close game after the first quarter.
Krum hit an amazing 76% of their 3-point shots. Most teams would be ecstatic with 40%. (Kennedale hit 32%). Not necessarily the sole reason for the big win but combined with below-average field shooting by the Wildcats (44%) pretty well sealed it.
TEAM STATS (Kennedale/Krum): Rebounds 23/29; Assists 8/15; Steals 12/2; Blocks 1/1; FG% 44/62; 3PT% 32/76; FT% 69/72.
Back to district play for both the Wildcats and Lady Kats …
Both Kennedale basketball programs face another district-leading team, the Alvarado Indians, this Tuesday.
The Kennedale Wildcats have to bounce back this week to face a first-round challenge for the top spot in District 10/4A. Kennedale is 2-0 in district play, winning games over Godley (71-35) and Hillsboro (71-39) but Alvarado is 3-0 in the district and 22-2 overall. The Indians have also beaten Godley (59-47), and Hillsboro (73-48) but have an additional win over Venus (85-51).
Wildcats vs Alvarado – 7 pm Tuesday @ Alvarado High School
The Kennedale Lady Kats play Alvarado the same day but at home. Kennedale comes in at 10-11 overall and 3-1 in district play. Alvarado is 17-8 over and 4-1 in the district. Kennedale and Alvarado share their single district loss to Godley (18-6, 4-0). Alvarado lost by 17 points, 55-38. Kennedale lost by 15 points, 65-40. These three teams at this date are the top teams in District 10/4A.
Lady Kats vs Alvarado – 6:30 pm Tuesday @ Kennedale High School