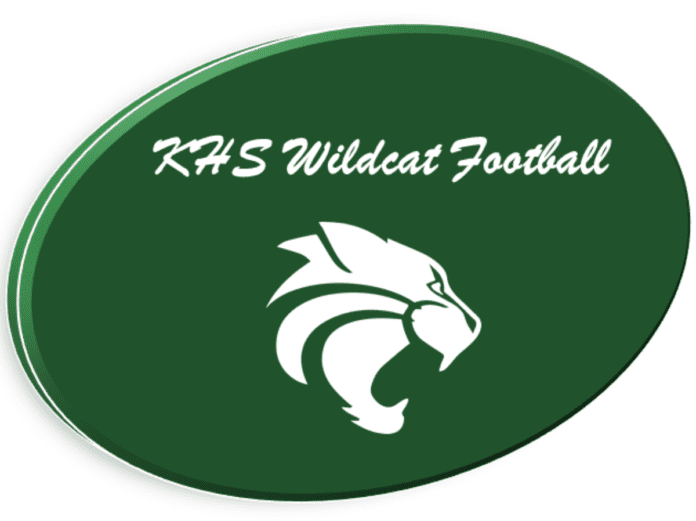 Kick-off 7:30 pm Wildcat Stadium – Kennedale High School Tickets: $5 Adult & $3 Student
Prior to 1999, the Indians beat up on their smaller neighbor regularly. Records show that between 1962 and 1998 Kennedale and Alvarado met 25 times. Kennedale won or tied just five of those games. Big wins for the Wildcats came in 1963 with a 30-0 shutout and another in 1978 with a 20-0 win, the rest were most often lopsided wins by the Indians. Note: A special shout out to the teams of 1985 (10-2-0) and 1996 (11-1-0) who provided standout seasons during the early years.

However, since 1999, the Wildcats have grown into a highly respected area and state football power in their class. Starting with the 1999 season, Kennedale and Alvarado have met 13 times, Kennedale won 8 of those match-ups. Most of those games were very competitive and only a few were lopsided.
This week the Wildcats will line up against the Alvarado Indians for the 38th time. In the early years of Kennedale football (the first full season on record was in 1956), one of their biggest nemeses was Alvarado.
Alvarado stomped Kennedale in 2011, 55-0. Several years later in 2017, Kennedale let the Indians up easy in a 51-7 gallop. Others were nailbiters as in 2008 with a 38-35 Cats win; 2010, a 35-34 Indian win; 2014, a 30-27 Cats win; and 2018, a 42-40 Cats win. Their last meeting which was in the fall of 2019 and was a classic with Alvarado claiming a double overtime win over the Cats 35-28.

The spin …

Kennedale sports the better record in recent years while Alvarado is in a rebuilding mode after suffering through back-to-back 2-8 seasons. The Indians are also going through a transition with the retirement of longtime coach Jeff Dixon (19 years) and the hiring of Casey Walraven. (Note: Walraven was a Wildcat assistant coach back in the 2000s but has since gone on to become a head coach at Grandview and Cleburne over the last ten years). Walraven is returning to his alma mater, Alvarado High School, and has already given the alumni what they wanted to see in last week's win, a 41-0 thrashing of Springtown.

Kennedale's recent successful seasons, going 10-1 and 10-2 were blighted a bit by the spanking that Waco La Vega gave the Cats in their opener last Friday night, 34-7. This was a turnaround from last year when Kennedale beat Decatur 27-7 in the season opener. Kennedale doesn't lose much with an average of 2.3 losses per season over the past 8 years and rarely are these back-to-back losses. To prevent this the Cats will have to count on those who are trying to fill the gaps left by last year's graduating class along with a few early-season injuries. Coach Barrett will be expecting more consistency in play this week.

What the polls say …

Currently, MaxPreps has La Vega #5, Alvarado #13, and Kennedale #27 in Texas Class 4A. The Star-Telegram Area rankings for 4A/3A/2A have Alvarado at #3 and Kennedale at #7.
Based on season openers of each team expect Alvarado to be the favorite.